Bounties are the quests in the game. You will will get gold rewards and a possibilities to get other item rewards.
To get bounties you need to pay for it with gems, gold, or hearts.
If you think you can't beat it, you can sell it
Share a bounty and when your friend completes the bounty, you will get friend points
You can have up to 50 Bounties active at a time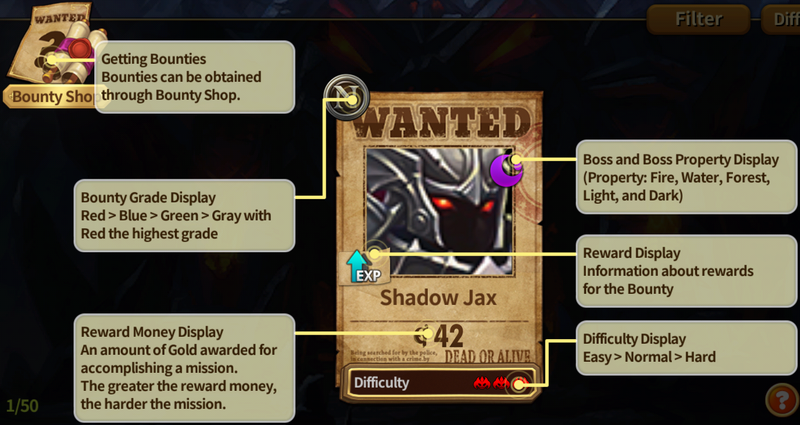 Ad blocker interference detected!
Wikia is a free-to-use site that makes money from advertising. We have a modified experience for viewers using ad blockers

Wikia is not accessible if you've made further modifications. Remove the custom ad blocker rule(s) and the page will load as expected.