---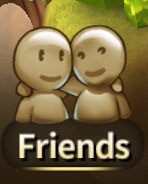 Friends are a way to get Hearts. To add others you gotta their name in the Recommended tab(the name that you have to put in is the nickname like you had to at the start)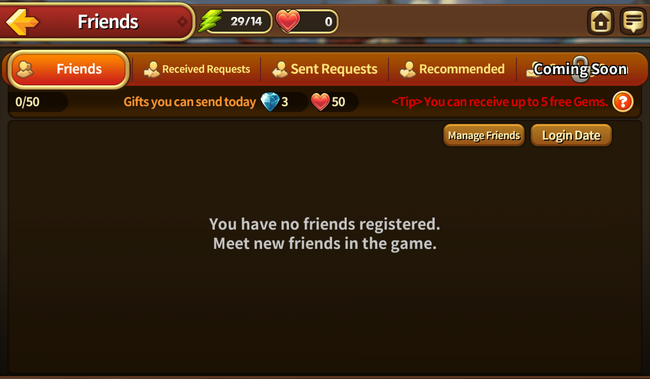 Friends: This is where all your friends will be located.
You can have up to 50 friends.
You can send 3 Gems and 50 Hearts a day(Note: the gems can only go to three different people a day but the gems will not come out of your stash. They are free to give out.).
You can also delete a friend when you tap Manage Friends.
Use a friend character in battle so if one of your character dies, your friends hero will come and take his place till the end of the match
Visit a friends place to see what characters he or she has(can also visit peoples town in the recommended tab. Don't need to be friends)
Received Requests: This is where friend requests go so you can accept a request or not
Recommended:: This is the tab where it gives you random players if you don't have a specific name to search for. This is also the tab where you can manually put in a name to add as a friend
Coming Soon: It looks like it will be a place where you can send private messages to friends

If you want to be added, place your nickname in the comments below
Ad blocker interference detected!
Wikia is a free-to-use site that makes money from advertising. We have a modified experience for viewers using ad blockers

Wikia is not accessible if you've made further modifications. Remove the custom ad blocker rule(s) and the page will load as expected.